(Hey, that should be a song… oh wait. 😉
I'm feeling a lot better today – still having a nagging… something hanging on, but the extra sleep and forced rest day yesterday helped my body and mind bunches! I swear my legs literally tightened up and the musckles underneath decided to pop out over night! And my "easy" walkies time this morning was cut by at least a minute or more.
All this leads me back to like myself again, and making wonderful plans for my body.
It's not that I wasn't happy with my progress, I was just in a bit of a 'what now?' frame of mind, and even though I was getting lots of compliments, people were asking for my help, or being motivated by my success, and thanking me for sharing my 'gifts' as it were with them.
I had more of the Stevie/teenage attitude of 'WHAT-everrrr!'
See, I was going along really good, doing what I needed to do, focused on where I was going… then not so much. And that's all I was really seeing.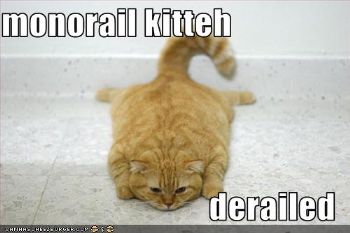 I was going through the motions but have really been stuck in the 'what now?! what next?!' frame of mind. And then feeling less than thrilled with it's effects on my body. My muscles were still there, but were becoming a bit less defined. My eating wasn't quite as tight as before. I wasn't doing near the intensive strength training I had been. Regardless if there were good or bad reasons involved in any of it, it was what it was. I was
I decided this month was Bootcamp month! Ramona instigated it and I jumped on board and am so glad I did! This is week 2 for me and it's already getting me excited for my Next Big Thing! See, July is Pump It Up month – back to hitting the iron – and this has been a great way to get me used to the motions, building up some more endurance and also giving me time to plan what my actual body composition goals are for next month. As I just mentioned, I'm starting to see a bit more definition back in my legs, my arms aren't quite as wobbly as they were last week and it's helped me come to terms with my weaknesses (Must work on pushups and lats! Bent over flyes are my nemisis!!!) I know that if I can overcome my weak areas, I can over come anything.
But back to the happy head space for a moment. I decided last night that this morning I would break a promise: I stepped on the scale… but it was for science. LOL! And the scale is happily back on holiday till July 1.
I knew that the last few days had been less than stellar, but who cares. I needed to know where I was to see if my goal for the next 6 weeks was big enough to make me work, and reasonable enough to achieve. It is.
So, Current stats:
Wt: 155
BF%: 26% (give or take, I took the slightly higher reading just to keep me honest.)
Fat: 40.5#
LBM: 114.5#
My Goal by August 1:
Wt: 150
BF%: 20%
Fat: 30#
LBM: 120#
Is it reasonable? Dunno. Is it motivating? You betcha!
Like I said: Big goal designed with the specific purpose to help me recognize and USE the gifts I've been given, and make me stretch beyond my self-imposed strength and mental limitations. It's all about the power of intention, and I intend to make it happen.